Tuesday, June 11th, 2002
The whole purpose of the west coast tour is too see the west coast baseball teams I haven't seen yet (Seattle and San Diego) and to drive my Miata down the coast. So to that end I got up early and left at 5am and drove 12 hours with a few stops for lunch and rest.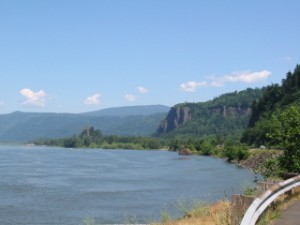 On the way to Portland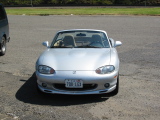 bug plastered Miata
Arrived at my friend Dez's place at about 4pm PST. Dez and I then walked down to the local Starbucks and had a nice chat, catching up on things. Later we had dinner at a local pub where I had an excellent grilled Salmon in a honey lime glaze. Dez's wife, Julie, was going to join us, but unfortunately she came down with a sudden headache. (She later recovered that night). It was nice to see both of them.
Next stop, Seattle.