Tuesday, July 30th - Friday, August 2nd
Today, I left for my trip to Texas. On the way though I stopped in Albuquerque. I was born there and my parents currently live there. I stayed until Saturday. I was a nice relaxing time and it was nice to see my parents. We went out to dinner one night at a New Orleans place and we saw K-19: The WidowMaker and Signs.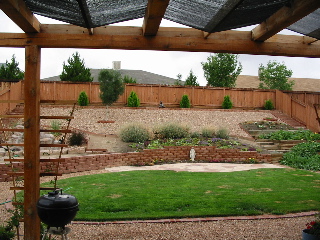 My parent's backyard
It was also nice to see what my parents have done to their backyard. They've been landscaping it for the past year and it looks pretty nice. It has a fountain, a Buddha statue, a Mother Mary statue, pathways, bird feeders and a nice covered porch.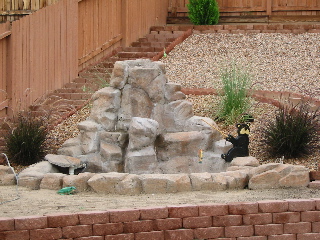 My parent's fountain